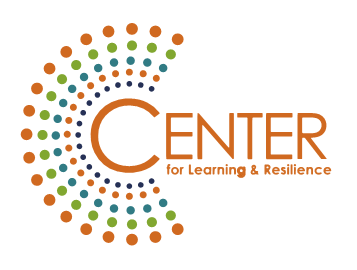 Butte County's Center for Learning and Resilience to Launch with Major Funding from the Mental Health Services Act
Heather Senske, BCOE Child Development Program and Services
Thursday, May 02, 2019
Chico, CA – On April 25, 2019, California's Mental Health Services Oversight and Accountability Commission (MHSOAC) approved a proposal from Butte County Department of Behavioral Health and Butte County Office of Education for a 3-year, $1.67 million allocation of Mental Health Services Act Innovations funding. The funding will support the launch of a county-wide approach to supporting the mental health and well-being of young children ages 0-5 and their families, in the context of the devastation caused by the November 2018 Camp Fire.
Over the past 18 months, Butte County Office of Education (BCOE) has convened over two dozen local partners to plan the launch of The Center for Learning and Resilience, a collaborative multi-service center designed from a community-wide approach to addressing the needs of very young local children and families.
Even before the Camp Fire, there was compelling evidence of unmet mental health needs among our youngest children and families. Butte County has long had some of the highest rates of Adverse Childhood Experiences (ACEs) in the state. Recognized by the Centers for Disease Control and Prevention, ACEs are negative childhood experiences that are known to contribute to poor long-term health and outcomes. ACEs include abuse, neglect, parental absence, witnessing community violence, and other traumatic experiences. Furthermore, Butte County is largely rural and has very high rates of poverty, which challenges efforts to adequately support children and families in need.
In early 2018, over 25 local agencies including local schools, all of Butte County's public child-serving systems, nonprofits, and community leaders, came together around a shared vision for The Center for Learning and Resilience as a centralized multi-service center that would improve coordination and promote collaboration. In the midst of this exciting project, the Camp Fire swept the region, destroying thousands of homes, displacing thousands of families, and destroying education and social services infrastructures.
The leaders involved in planning The Center understand that the Camp Fire made the need for it all the more pressing, and in 2019 have forged ahead despite the challenges of the continued recovery.
BCOE has secured the former courthouse in Chico, and is currently working to raise $4 million in funds to conduct renovations and launch operations to make it an ideal space to co-locate county, education and nonprofit programs and provide direct services to Butte County children and families.
While preparing The Center itself, BCOE and its partners are launching mobile services to serve children and families throughout the county. Though the Camp Fire has largely faded from the headlines, research has definitively established that trauma plays out over time—its effects on children's emotional wellbeing, behavior, and social functioning continue to manifest months and years into the future.
The $1.67 million awarded by MHSOAC will fund the launch of the first of a suite of mobile services: A team of mental health consultants will provide direct services to young children and their families, as well as training, technical assistance, and coaching to support early learning programs, child care providers, and nonprofits to promote children's social emotional development and behavior, and in understanding and responding to ACEs and the trauma of the Camp Fire. The approach will not only meet the immediate needs of the community and provide a long term recovery solution, but will connect families to The Center project prior to its opening in 2020.
The Mental Health Services Act was passed by California voters as Proposition 63 in November 2004. It funds mental health programs statewide through a 1% tax on incomes in excess of $1 million.