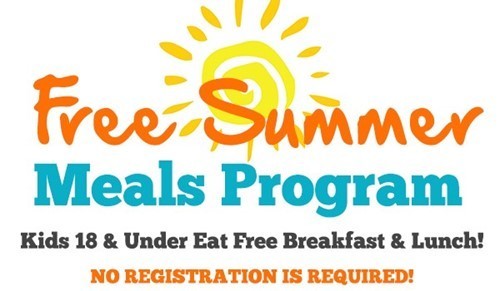 Free Summer Meals Program - Kids 18 & Under Eat Free Breakfast & Lunch! No Registration is Required!
Dawn Hampton
Friday, June 28, 2019
Access to meals throughout the summer helps ensure kids are healthy and ready to learn when school resumes in September.

Cafeterias will be open this summer at 40 sites in the surrounding five-county region that will be serving kids FREE meals from June 3 through August 9. Children and teens will be able to eat nutritious breakfasts and lunches at no charge beginning June 3. To find locations open for breakfast and lunch please visit https://www.bcoe.org/o/bcoe/pa...
The Summer Food Service Program (SFSP) benefits all children in accordance with federal law and U.S. Department of Agriculture (USDA) policy. Children do not need to be enrolled in any programs to receive free meals.