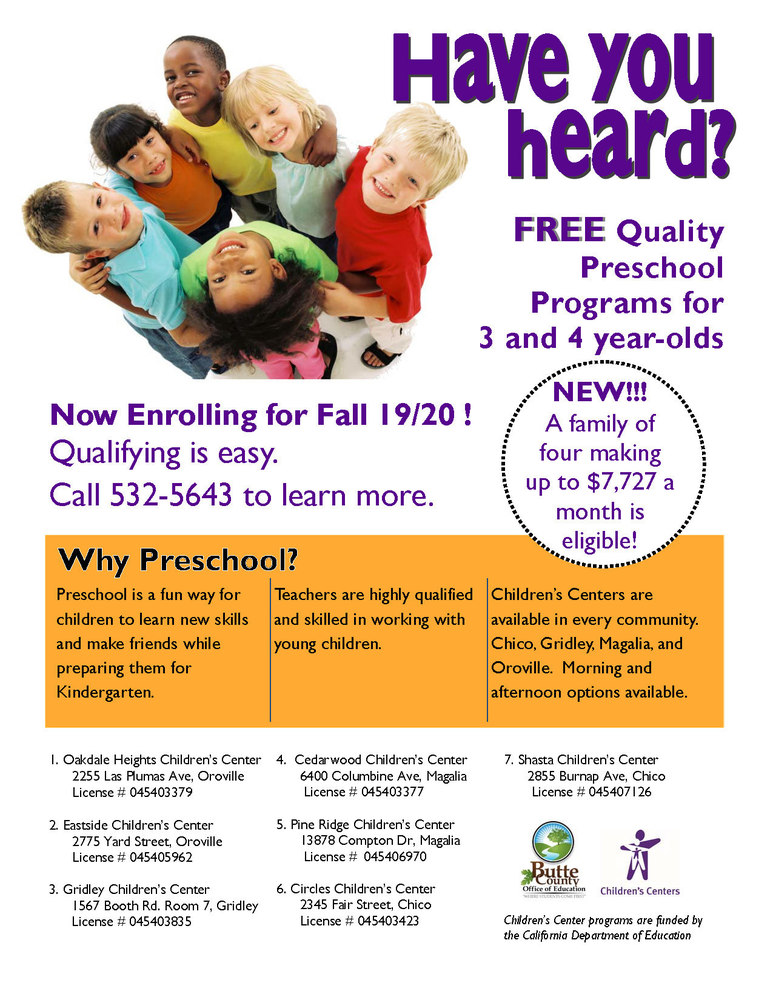 NOW ENROLLING FREE PRESCHOOL!!
Michelle Lucero
Tuesday, August 27, 2019
Butte County Office of Education Children's Centers has openings in their preschool programs. Children's Center preschool offers free, high quality preschool in Chico, Gridley, Oroville, and Magalia communities. Preschool is a fun way for your child to learn new skills and make friends while preparing them for Kindergarten. Children's Centers preschool is for children three and four years of age. To learn more call 532-5643.