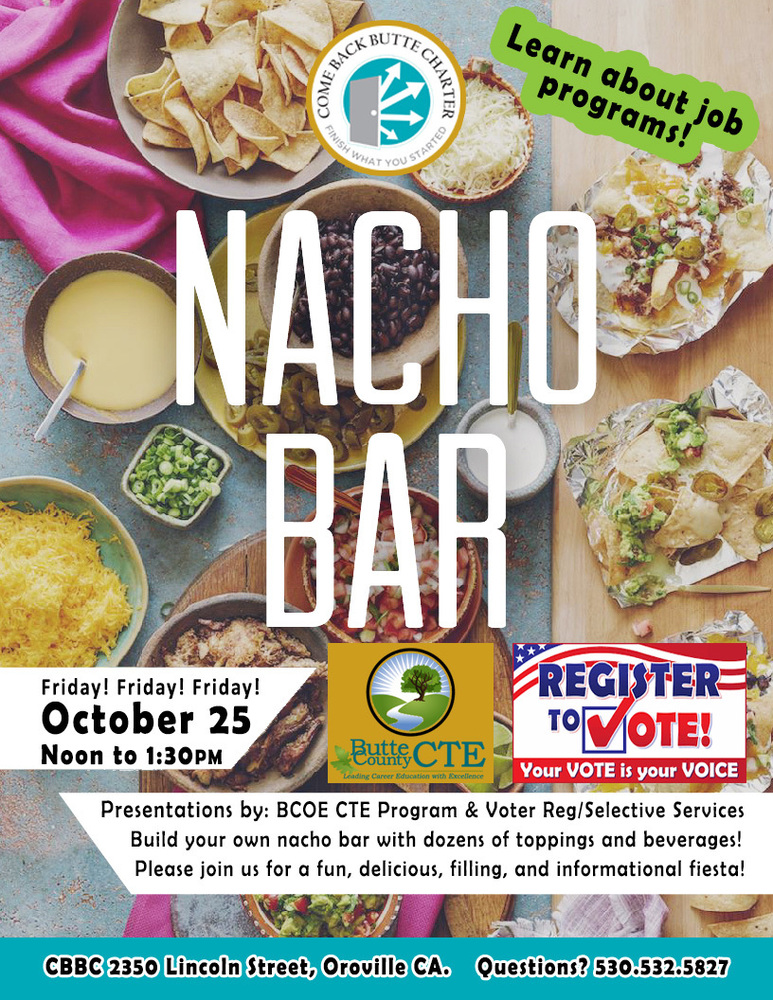 Nacho Bar Friday October 25th with Presentations!
Robin Indar
Monday, October 21, 2019
Come join us for a delicious build your own nachos party!
There will be dozens of toppings to choose from so you can make the best nachos your way! Also on deck will be presentations from Career Technical Education (CTE) and a presentation about registering to vote! We hope to see you there!
2350 Lincoln Street, Oroville by the H&R Block.
Questions? 532-5827