2019 Fishing Day!
Madison Miller
Thursday, December 05, 2019
On November 16, 2019 around 20 students met at Lake Oroville and fished to their heart's content, competing against one another for the biggest fish.
Who ever catches the biggest fish wins! Typically there is only one winner, but if two individuals have the same size fish the fish are weighed. Whoever's fish weighs more wins, leaving the other person in second place.
This time around there was only one winner, high school senior, Cody Stuart. Cody won 1st place catching a 19 inch spotted bass and received a plaque as an award!
For more images click here.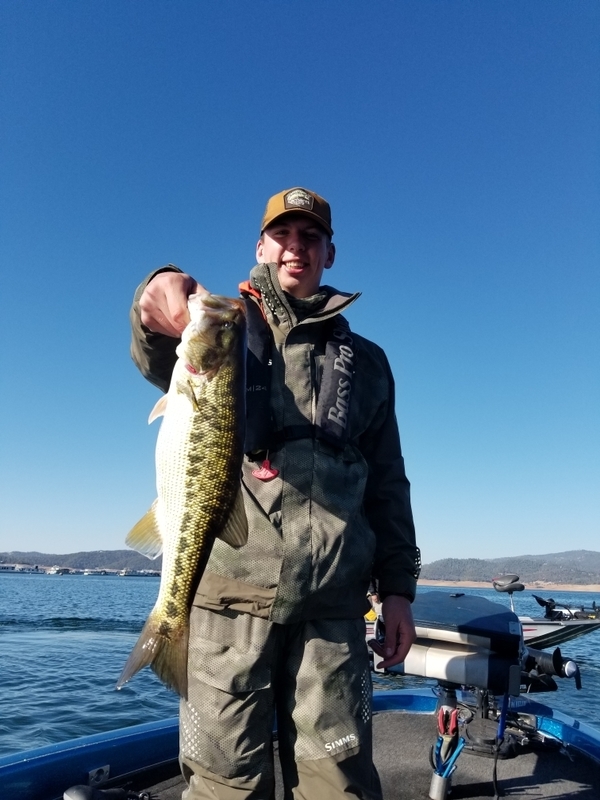 *Cody Stuart holding the winning fish!*