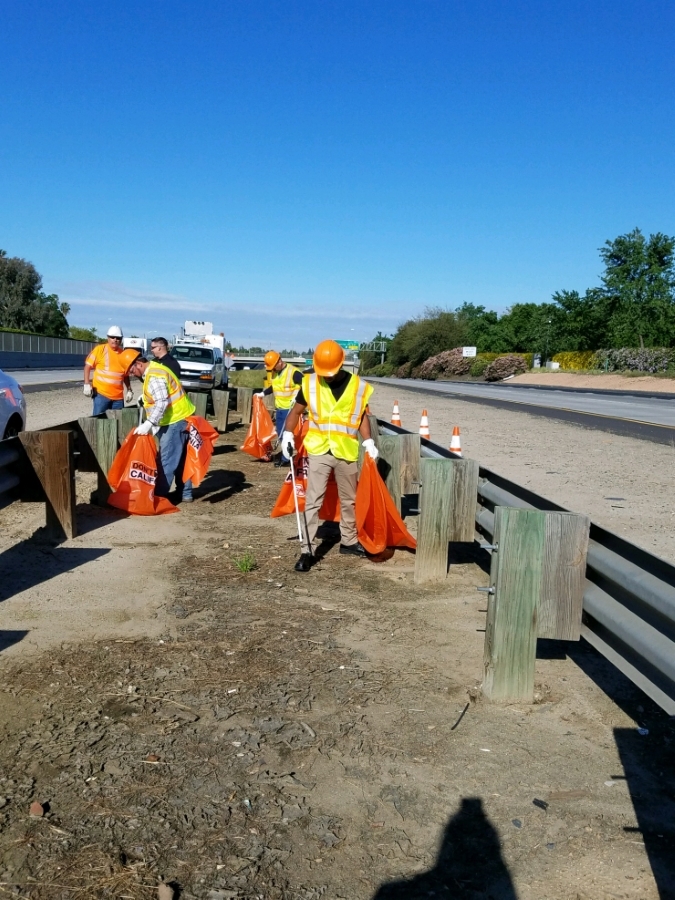 BCOE Back 2 Work Opens 2nd Location in Visalia
B2W
Monday, May 22, 2017
The Caltrans Veterans Outreach Program provides temporary employment
for men and women who have served our country. The Veterans who are in the program are struggling with various employment barriers and struggles
in life. This program helps veterans get back to work while overcoming those
employment barriers. BCOE has partnered with the Visalia Adult School to
provide space for our program and specialized classes specifically for our
program participants to improve their marketability while transitioning back
into the workforce.
On April 11, 2017, the BCOE Caltrans Veterans Outreach Program opened its
second location in Visalia, CA. BCOE Back 2 Work Department, Caltrans and
Northern California Construction Training (NCCT) held a kick off Safety
Meeting and Orientation for the crewmembers (veterans) to prepare them
for the first day with "boots on the ground."
April 12, 2017 was the official first day with "boots on the ground" for the
two crews of eight and their supervisors. The day started bright and early
at the operations center – the Visalia Adult School. After loading into the
two work vans, the two work crews headed to the Visalia Caltrans
Maintenance Yard where the local Caltrans Supervisors and staff greeted
them.

Local Caltrans staff had a brief meeting to go over: a) the safety
measures the crew members learned from the previous day, b) the
support crew members will receive from Caltrans, and c) what to expect
for work. Crew members then received their personal protective
equipment, loaded up their brand new tools, received their work
locations and headed out for the day.