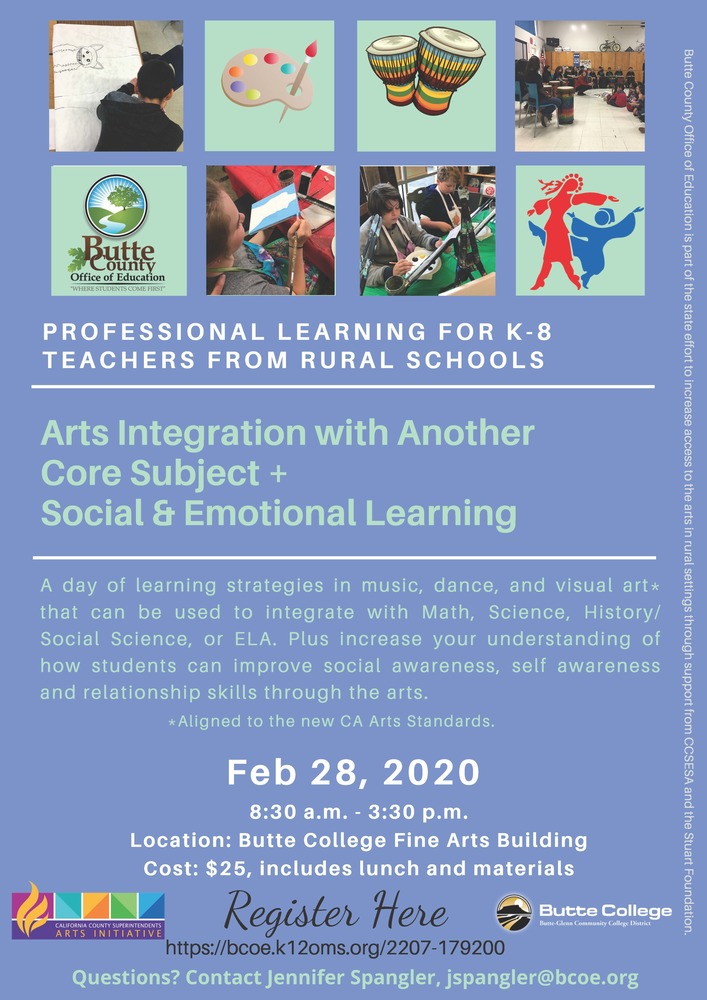 Arts Integration Day!
Madison Miller
Monday, February 03, 2020
Join us at Butte College Fine Arts Building February 28th, 2020 for "Professional Learning for K-8 Teachers From Rural Schools"! Activities include music, dance, and visual art, which can be used to integrate with math, science, and history/social science. There is an entrance fee of $25, but lunch will be provided along with other materials needed throughout the event. We hope to see you there!
For more information click here.