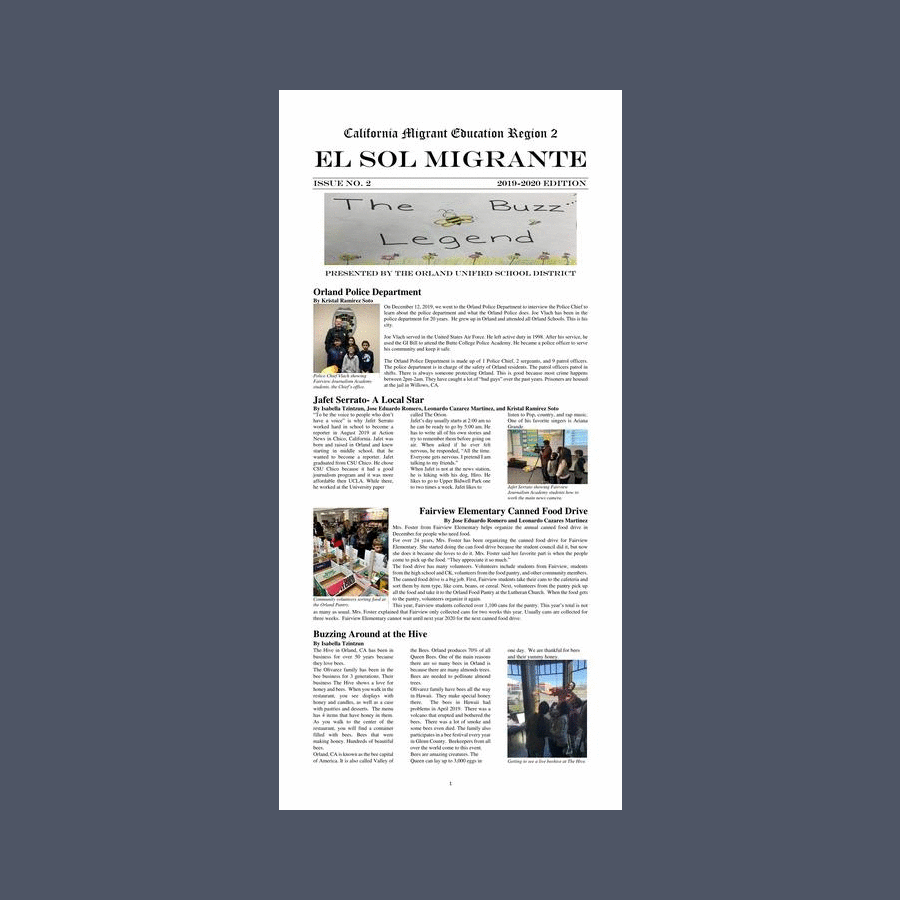 El Sol Migrante - Journalism Academy
Leslie Bracamontes
Monday, February 10, 2020
On February 10, 2020 the second edition of the Region-wide Journalism Academy newspaper, El Sol Migrante, was distributed to students, parents and partners of our local community. This year, six modules held a Journalism Academy in the fall of 2019, to create a Regional newspaper that includes written works from students in all modules. The Journalism Academy is based on the Loyola University "Journalism for English Learners" curriculum for students in grades 3rd – 6th.
Articles featured in El Sol Migrante will be periodically posted on the Migrant Education Region 2 website. Be on the lookout for your student's work in our News section!
Can't see the Virtual Newspaper? Click here.