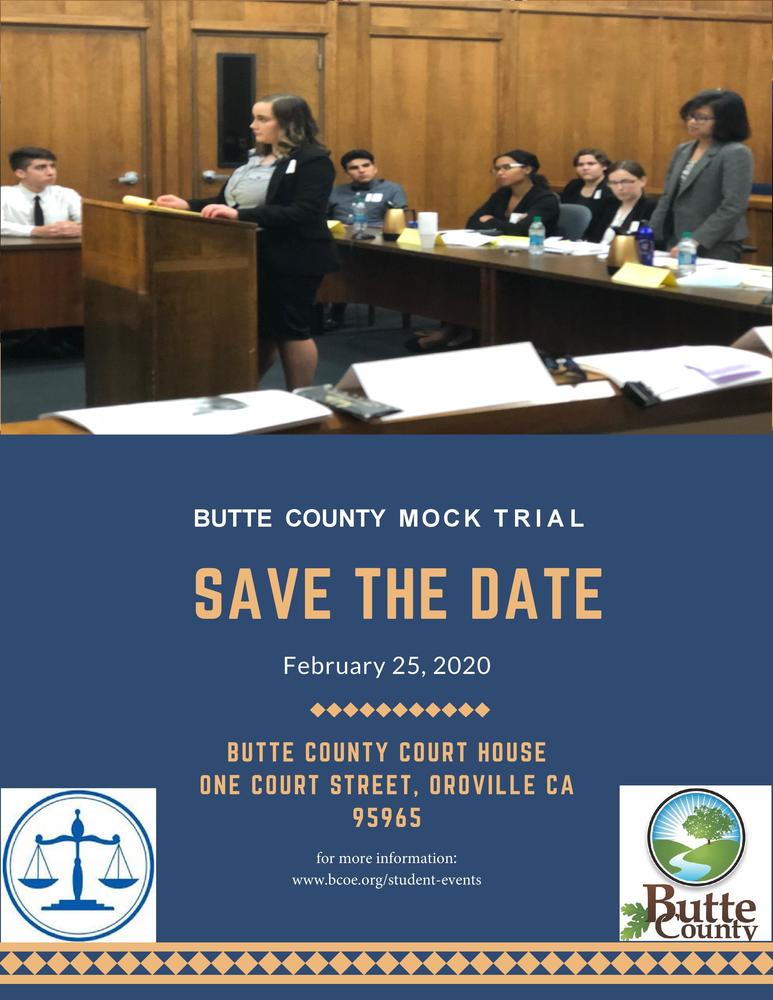 Local High Schools prepared to compete at Butte County Mock Trial
Garrett Hartman
Wednesday, February 19, 2020
OROVILLE-CA The Butte County Mock Trial competition will be taking place on February 25, 2020, 8am – 5pm at the Butte County Courthouse in Oroville, CA. The competition involves 3 participating high schools, 40+ high school students, 2 judges, 9 attorney judges and multiple coaches for both teams. Oroville High School, Hearthstone, and Las Plumas High School will be competing against each other for a chance to advance to the state championship, which is held in Los Angeles, CA on March 21-22.
With the assistance of a teacher-sponsor and attorney coach, Mock Trial actively engages students from local high schools in civic learning. Students experience the excitement of working in teams, exchanging ideas, setting goals and examining issues while interacting with positive role models from their communities. By studying the case and preparing strategies and arguments for trial, students also develop presentation skills, analytic ability and team cooperation. A typical Mock Trial team consists of 8 to 20 students.
Each year, unique cases are developed and presented to create powerful learning experiences on the rule of law and our judicial system. Materials are based on important issues facing America's youth. Mock Trial materials include a hypothetical criminal case and lesson plans on the central issues in the case.
For more information on Mock Trial or how to get your school involved next year, contact the Butte County Office of Education - Mary Ellen Garrahy, Student Events Manager, 530-532-5647 or mgarrahy@bcoe.org