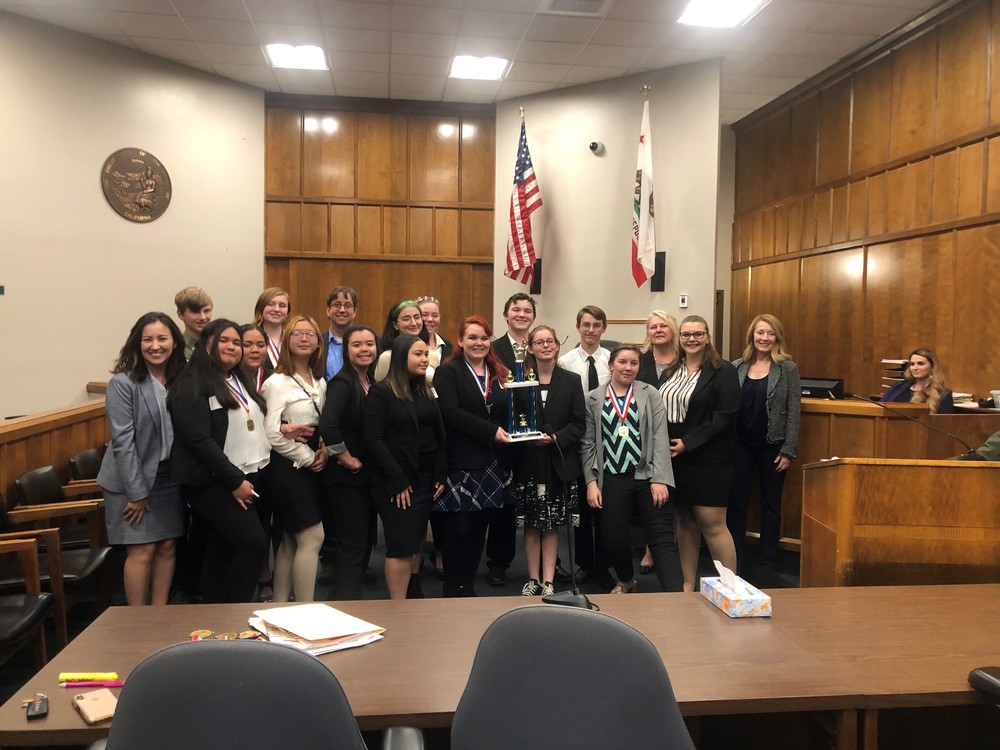 High Schools face off in the Courtroom
Garrett Hartman
Wednesday, February 26, 2020
OROVILLE- Las Plumas High School won the 2020 Butte County Mock Trial held at the Butte County Superior Court in Oroville on February 25, 2020. The team scored 955 points to earn the County title this year. The competition involved 3 participating high schools: Hearthstone, Oroville High School and Las Plumas High School. The Las Plumas High School Mock Trial team will now advance to represent Butte County at the California State Mock Trial Competition on March 21-22 in Los Angeles.
Las Plumas High School's team included Chloe Bryant, Hailey Gramps, Monica Reynoso, Emily Pierce, Tyler Yor, Miranda Shippey, Olivia Smith-Sheets, Madison Mohr, Azhley Dequito, Nya Belcastro, Alyna Flores, Valerie Kelley, Mitsa Xayavongsa, Jasmyn Terry, Bryken Bill and Charlie Whalley. The team was coached by Bret Lawson. Deputy District Attorney Erika Romo mentored the team weekly prior to the event.
Honorable Judges Tamara L. Mosbarger, Clare Keithley and Jesus Rodriguez presided over the trial competitions. Scoring was done by local volunteer attorneys Desiree Vance, Roger Wilson, Dave Garner, JJ Star-Modlin, Pancho Zarate, Rob Radcliffe, Mark Stapleton, Sharon Stover and Adam Insul.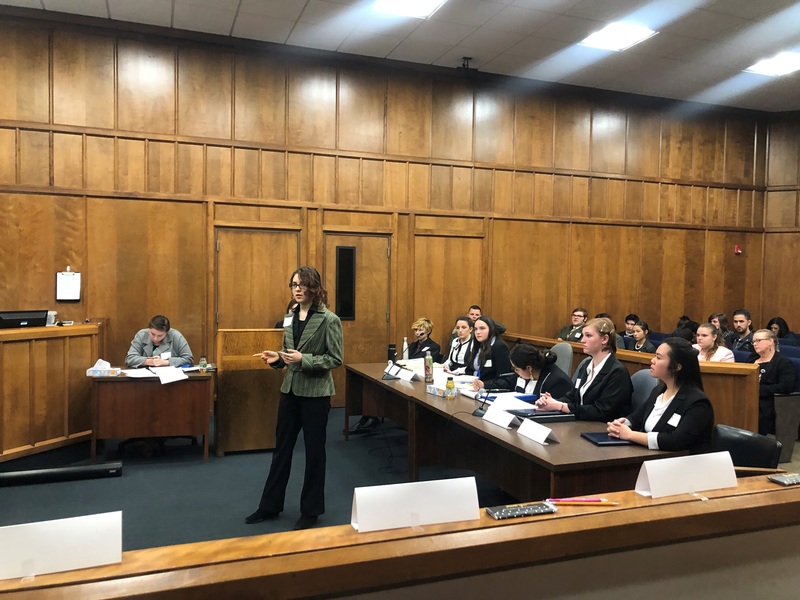 MockTrial actively engages students from local high schools where they work in teams, exchange ideas, set goals and examine issues while interacting with positive role models from their communities. By studying the case and preparing strategies and arguments for trial, students also develop presentation skills, analytic ability and team cooperation.
For more information please contact Mary Ellen Garrahy, Mock Trial Coordinator, mgarrahy@bcoe.org.