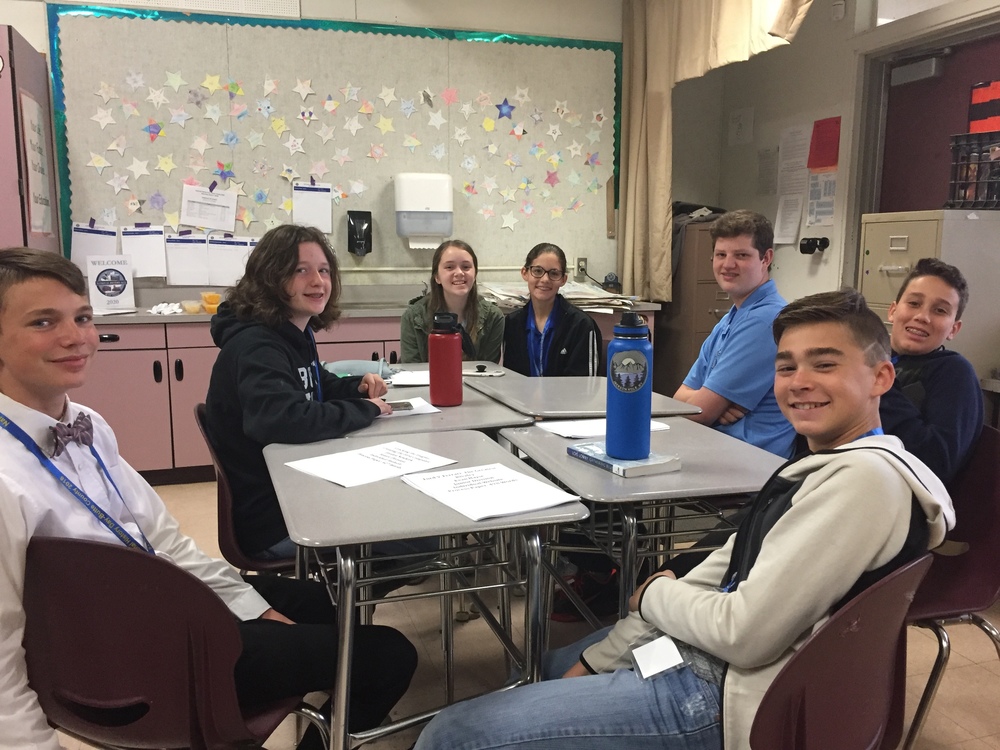 National History Day!
Madison Miller
Monday, March 09, 2020
Press Release
Butte County hosts National History Day Event; Finalists Named
For Immediate Release
--Oroville-- Students from across the county took part in the 2020 Butte County National History Day held on March 9, 2020 in Oroville and sponsored by the Butte County Office of Education. Thirteen students were selected as county finalists and will go on to represent Butte County at the National History Day - California State Contest in Sacramento on May 8-10.
National History Day is an academic enrichment program for students in grades 6-12. Students select topics connected to an annual theme and complete their own in-depth research on the topic. This year, the annual theme is Breaking Barriers in History. Students present their conclusions by creating museum-style exhibits, media documentaries, research papers, interactive websites, and dramatic performances. The county event is the first step in a competition cycle that can take students from the county level to state, and national competitions. At each level of competition, students share their work with their peers, historians, educators, and professionals in related fields as they complete for special awards and the opportunity to advance to the next level of competition. The county winners who will advance to the state competition this year are:
Category

Title

School

Jr Individual Documentary

Colby Friberg

Harvey Cushing: The Father of Neurosurgery

STREAM

Brendan Wright

The War on Segregation

STREAM

Junior Group Documentary

Isabella Morgado, Lauren Hemberry

The Packhorse Librarians

STREAM

Junior Individual Exhibit

Christine Ross

Diane Crump: Her History Changing Race

CORE

Jermiah Rivera

Fernando Balenzuela

CORE

Lily Krueger

Julia Child: Introducing French Cooking to the Average Housewife

CORE

Junior Historical Paper

Ashley Harp

Black Panther Party: Breaking Barriers of Racial Equality

Morgyn Charmbury

The Nuclear Non Proliferation Treaty

STREAM

Senior Historical Paper

Neil Bajaj

John Bidwell: Breaking Barriers or Imposing Them?

Chico High

Jr. Individual Website

Jayden Newkirk

Cracking the Enigma: Creating the First

STREAM

Evan Hayse

Ford v Ferrari: The Greatest Rivalry

STREAM

Jr. Group Website

Ethan Chappell, Yas Shimzu

Over the Wall

STREAM
Butte County National History Day projects were evalulated by volunteer local historians and educators including William Tefteller, Jerry Dunham, Cheri Bunker, David Price, Carla Dunham, Jeanne Lawrence, and Margaret Swick.
For more information on National History Day in Butte County, contact Mary Ellen Garrahy at mgarrahy@bcoe.org or visit 2020 National History Day Page.