Mock Trial - Get Involved
Mary Ellen Garrahy
Monday, August 28, 2017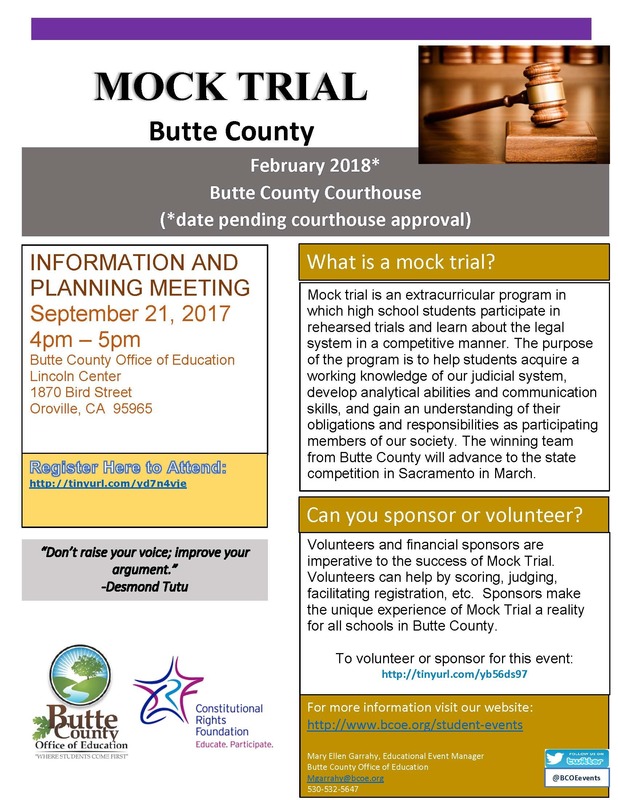 What is a mock trial?
Mock trial is an extracurricular program in
which high school students participate in
rehearsed trials and learn about the legal
system in a competitive manner. The purpose
of the program is to help students acquire a
working knowledge of our judicial system,
develop analytical abilities and communication
skills, and gain an understanding of their
obligations and responsibilities as participating
members of our society. The winning team
from Butte County will advance to the state
competition in Sacramento in March.
February 2018*
Butte County Courthouse
(*date pending courthouse approval)
MOCK TRIAL
Butte County
INFORMATION AND
PLANNING MEETING
September 21, 2017
4pm – 5pm
Butte County Office of Education
Lincoln Center
1870 Bird Street
Oroville, CA 95965
For more information contact Mary Ellen Garrahy mgarrahy@bcoe.org