LCAP - The Journey Continues -- Release of the California Dashboard
-
Thursday, November 30, 2017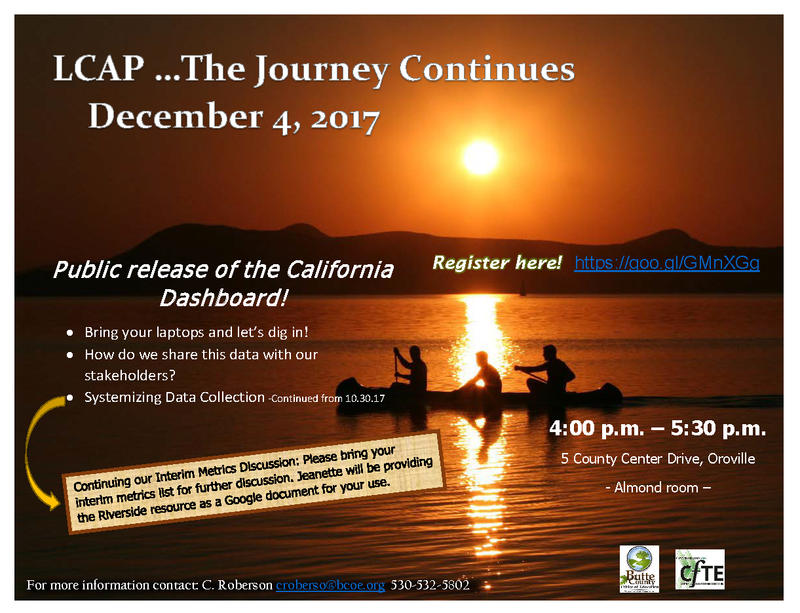 Public release of the California Dashboard!
Bring your laptops and let's dig in!
How do we share this data with our stakeholders?
Systemizing Data Collection -Continued from 10.30.17 Continuing our Interim Metrics Discussion: Please bring your interim metrics list for further discussion. Jeanette will be providing the Riverside resource as a Google document for your use.
December 4, 2017 from 4:00 p.m. – 5:30 p.m.
5 County Center Drive, Oroville
- Almond room –
Register here! https://goo.gl/GMnXGg
For more information contact: C. Roberson croberso@bcoe.org 530-532-5802