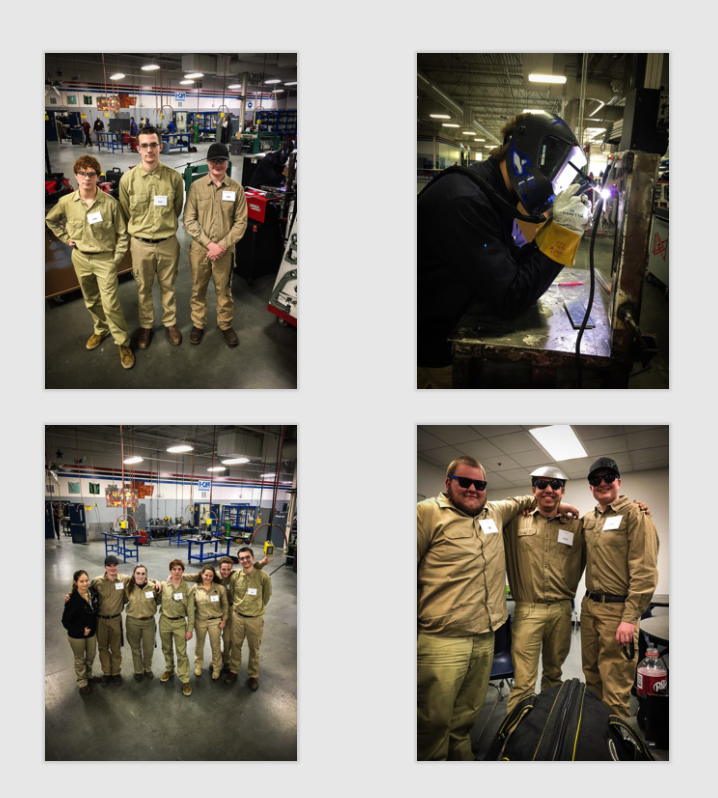 PVHS Scores at Skills USA Regionals
Contributed by Matt Joiner and Michael Peck
Tuesday, February 20, 2018
Skills USA Regional Competition Results for Pleasant Valley High School 2/3/18 in Sacramento. These now qualify for state competition in Ontario in April, 2018
---
Welding/Manufacturing Pathway Students
5 of our 10 students took home individual medals in the competition. These students practiced diligently to compete and place at the Regional level. We are excited to have them representing PHVS at State Finals!
Matt Joiner
PVHS Welding Instructor
Manufacturing Pathway Lead
TIG Welding
GOLD MEDAL: Kyle Barnes
SILVER MEDAL: Jimmy Hufford
BRONZE MEDAL: Chaz Sawyer
OXY-FUEL Welding
GOLD MEDAL: Chris Angel
SILVER MEDAL: Shelby Tozier
---
Video & Film Students

4 of our 6 teams took home medals and will advance to states in April In Ontario CA. Please congratulate these amazing students if you know them!
Michael Peck
Department Chair Media Arts & Business Technology
Pleasant Valley High School Instructor of Film/Video/Photo/Audio
http://www.pvhouseofblue.com/
TV/Video Production Category:
GOLD MEDAL: Quinn Farley & Brandon Clark
SILVER MEDAL: Zach Almand & Jakobie Rhodes
BRONZE MEDAL: Blayne Hass & Jordan O'Neal
Audio & Radio Production:
GOLD MEDAL: Preston Lopez & Nick Weiss