Judges Determine Winners for Upcoming Juried Art Show
Mary Ellen Garrahy
Thursday, February 22, 2018
On February 21, 2018, the judges congregated to determine winners for the 4th Annual Superintendent's High School Juried Art Show. Please join us for the awards announcement and reception on March 1, 6pm - 7:30pm at Butte County Superior Court, 1775 Concord Avenue, Chico, CA, 1775 Concord Avenue, Chico, CA. For questions, contact Juried Art Show Coordinator, Dave Tamori 530-532-5812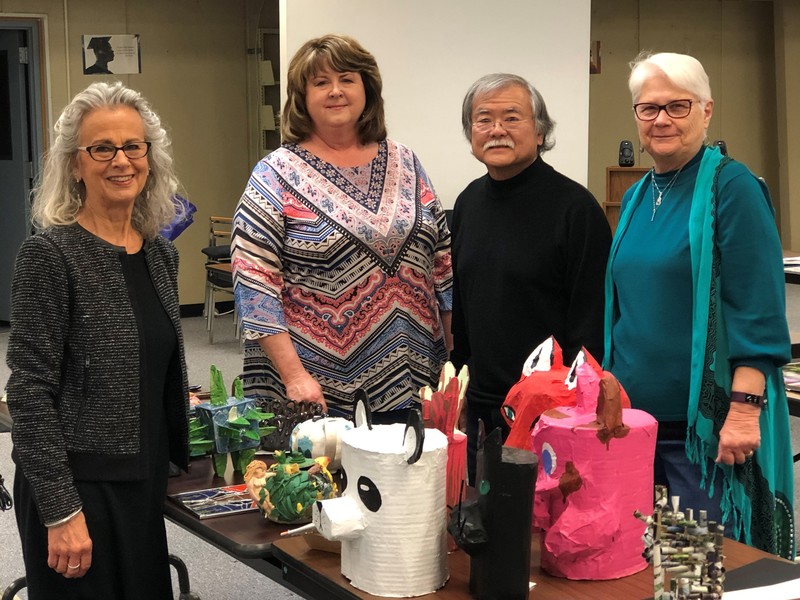 Thank you to the judges who volunteered their time to support art in the schools! Left to right: Pat Kemeny Macias (Museum of Northern California Art), Linda Watkins-Bennett (Action News); Dave Tamori (Region II Arts, BCOE), Machelle Conn (Artists of Rivertown).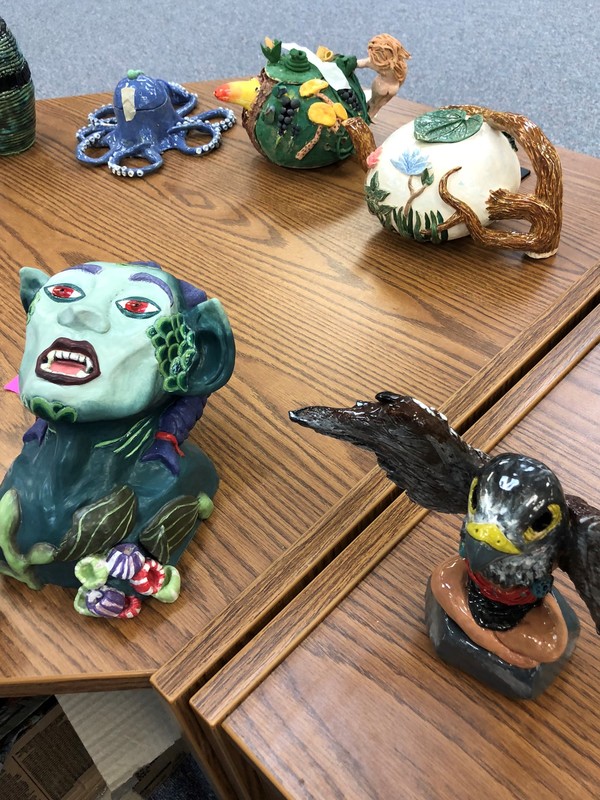 Some of the beautiful ceramic submissions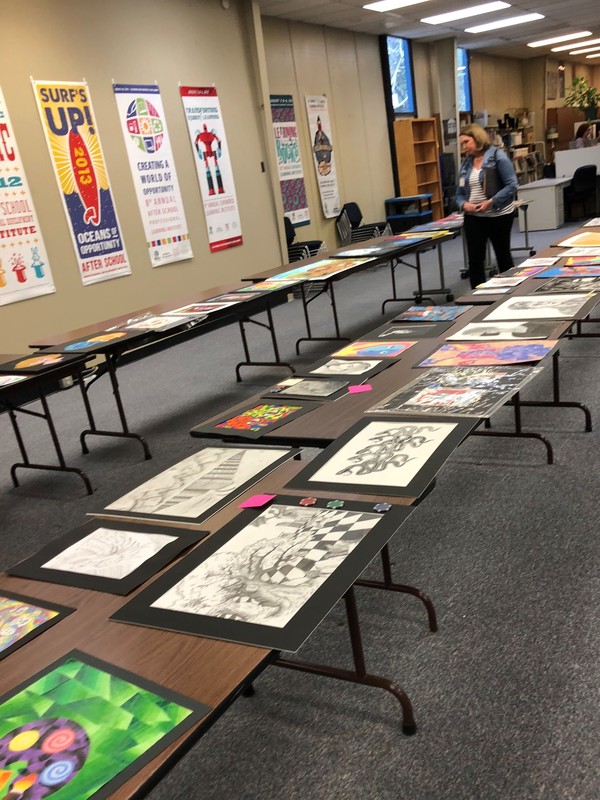 We have so many talented and creative students in Butte County!