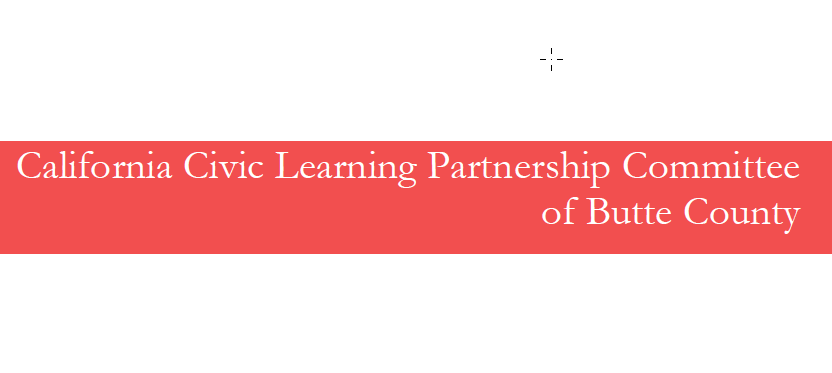 California Civic Learning Partnership (CCLP) Annual Report 2017
Contributed by CCLP Committee of Butte County
Friday, March 16, 2018
We are pleased to share our 2017 CCLP of Butte County Annual Report outlining the many ways the Court, our schools and our community have supported civic learning.
On the agenda for this year is an expansion of our High School Leadership Luncheons, year two of our History Day, a Pilot Program called "Judges in the Classroom" and a collaboration with "Operation Protect and Defend".
Together, through education, "We the People" can preserve, protect and defend our democratic values.
We look forward to continuing the conversation promoting civic learning for our students. Our sincerest appreciation of all your good work.
HON. KRISTEN A. LUCENA
CO-CHAIR
Superior Court Judge
Butte County Superior Court
MR. TIM TAYLOR
CO-CHAIR
Superintendent of Schools
Butte County Office of Education
CALIFORNIA CIVIC LEARNING PARTNERSHIP
BUTTE COUNTY
Download the Annual Report by clicking this link: 2017 CCLP Annual Report or copying and pasting this link into a web browser: http://5il.co/2zbq.