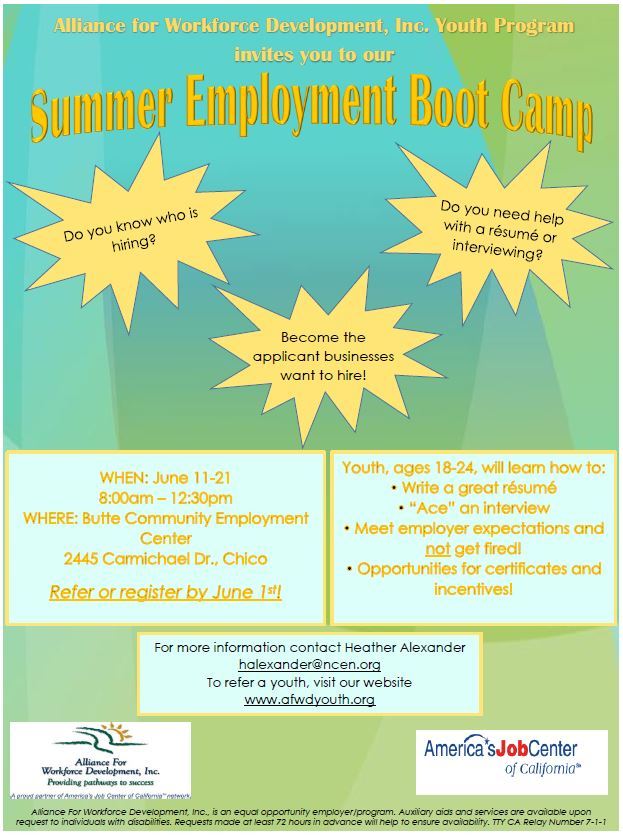 Summer Employment Boot Camp
BCOE District Support Services - Caitlyn Richter
Wednesday, May 16, 2018
The Summer Employment Boot Camp includes help for youth with building their resume, acing an interview, giving information on employment expectations and opportunities for certificates.
Refer or Register by June 1st to participate.
The Summer Employment Boot Camp will be located at the Butte Community Employment Center, 2445 Carmichael Dr. Chico.
This camp begins June 11th and continues through the 21st from 8:00 a.m. to 12:30 p.m. at This program is for youth, ages 18- 24.
Accessible flyer available here: http://5il.co/3ixx
For more information, contact Heather Alexander by email halexander@ncen.org or to refer a youth, visit the website at www.afwdyouth.org