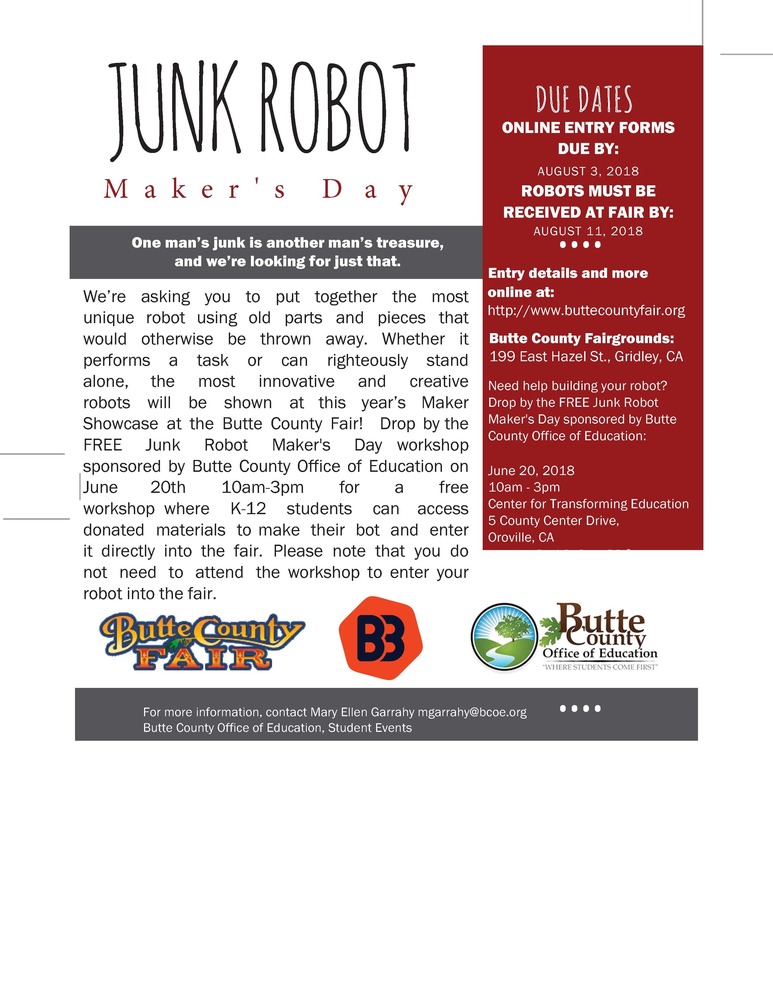 Junk Robot Maker's Day
Mary Ellen Garrahy
Wednesday, May 30, 2018
We're asking you to put together the most unique robot using old parts and pieces that would otherwise be thrown away. Whether it performs a task or can righteously stand alone, the most innovative and creative robots will be shown at this year's Maker's Showcase at the Butte County Fair. Information on entering your robot in the fair can be found here:
http://www.buttecountyfair.org
Need help getting started? Drop by the FREE Junk Robot Maker's Day Workshop sponsored by Butte County Office of Education on June 20th 10am-3pm for a where K-12 students can access donated materials to make their bot and enter it directly into the fair. Please note that you do not need to attend the workshop to enter your robot into the fair.
June 20, 2018
10am - 3pm
Center for Transforming Education
5 County Center Drive,
Oroville, CA
For more information, contact Mary Ellen Garrahy, Student Events Manager
mgarrahy@bcoe.org