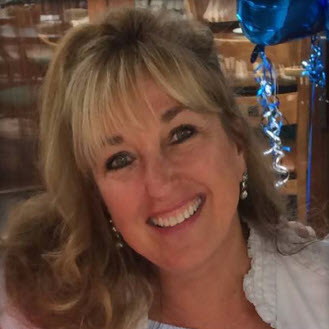 Jona O'Shea - 2018 Butte County Teacher of the Year
Contributed by: BCOE District Support Services
Monday, June 04, 2018
Oroville, CA – On Saturday evening, June 2, Butte County's first Teacher of the Year threw the opening pitch at the Chico Heat game in Nettleton Stadium. Butte County's teacher of the year, Jona O'Shea from Durham Elementary School, was announced that evening. Jona is one of thirteen teachers nominated by their districts, offices or schools.
The nominees:
Amy Brooks / OCESD / lshi Middle School
Carly Brown / Palermo/ Palermo Middle School
Jenise Coon/ CUSD / Chico High School
Ann Dempsey/ Manzanita/ Manzanita Elementary School
Eric Gillard / Paradise / Paradise High School
Erin Hall / Inspire/ High School
Peter Howell / Biggs / Biggs High School
Kelly Huddleson/ Bangor/ Bangor Elementary School
Angie Kuntzler / Thermalito / Plumas Avenue School
Jona O'Shea / Durham / Durham Elementary School
Melinda Stenzel-Collins / BCOE / Mesa Vista School
Ger Thao/ Gridley/ Woodrow Wilson Elementary School
Kelli Voss / CUSD / Shasta Elementary School
This year, Butte County joined other counties across California who celebrate teachers with an annual, Teacher of the Year recognition. From among all County Teachers of the Year applications received, the California Department of Education will select and recognize a State Teacher of the Year later this fall.
Local businesses helped sponsor this year's event. Golden Apple Insurance provided the Heat Suite to the nominees and Ray Morgan Company provided game tickets to each of the participating districts, offices or schools.
Read more about each of the nominees here at: https://www.bcoe.org/o/BCOE/page/2018-teacher-of-the-year-nominees