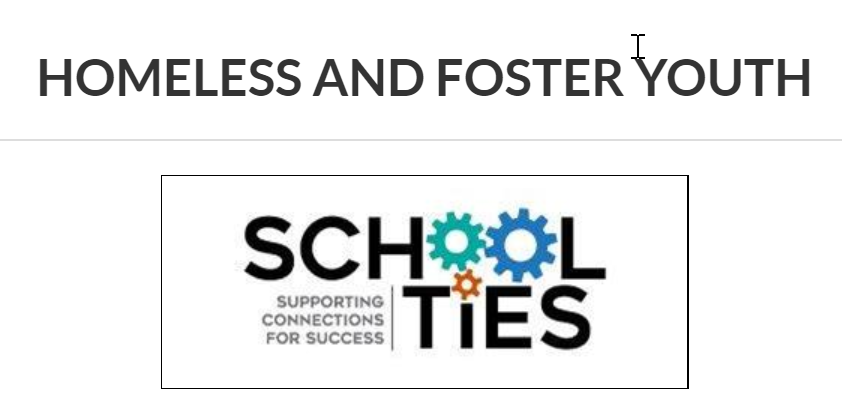 BCOE School Ties Helps Foster Youth Apply for Financial Aid and Receives Cash Award for Scholarships
Contributed by: BCOE School Ties
Tuesday, June 19, 2018
Butte County Office of Education School Ties Helps Foster Youth Apply for Financial Aid. Will use $500 award to provide scholarships to two Butte College-bound foster youth.
Chico, CA — More Butte County foster youth who are seniors in high school are likely headed to college, thanks to a winning effort by the Butte County Office of Education School Ties Program to help them apply for student financial aid.
Butte won the small-sized county category of the California Foster Youth FAFSA Challenge, a statewide effort to improve access to college for foster youth by helping them fill out the Free Application for Federal Student Aid (FAFSA). For its success (90% percent of Butte County's high school seniors in foster care completed the application) the Butte County Office of Education received a $500 award today from John Burton Advocates for Youth (JBAY). The money will be used to provide a $250 scholarship to two graduates who have participated in the School Ties Champion Scholars program. Both students are headed to Butte College in the fall.
"Foster youth leave millions of dollars in college financial aid behind each year even though they almost always qualify," said Meagan Meloy, School Ties Program Coordinator. "We're a huge supporter of the FAFSA Challenge. We encourage foster youth to take the life-changing step of applying for college financial aid. We're very focused on helping this group of students succeed, and by partnering with the CSU-Chico School of Social Work and MSW intern Johnny Meehan, we were able to meet with each student to complete an application. This one-on-one assistance is so important," said Meloy.
This is the inaugural year for the FAFSA Challenge, which is led by John Burton Advocates for Youth (JBAY), a San Francisco-based nonprofit organization founded by retired state Senator John Burton. The FAFSA Challenge is the first coordinated effort in California specifically designed to reach foster youth and help them apply for student aid.
"Butte County has done a great job of opening the doors of higher education to the most vulnerable and making their college dreams come true," Burton said. "The county has been a leader in its efforts to reach high school seniors in foster care, and the completion rate in the county — about twice the rate for foster youth statewide in past years — shows it. I congratulate Butte County on their success and the hard work its staff did to make a huge difference in the lives of these students."
JBAY Project Director Debbie Raucher said foster youth have historically submitted the FAFSA at a significantly lower rate than that of the general student population. About 60 percent of non-foster youth in California complete the FAFSA annually, but difficulties in identifying and reaching foster youth through traditional campaigns have kept them from applying for financial aid.
"Completing the FAFSA and qualifying for student aid will have a huge impact on the lives of each one of these students and the community as a whole," said Yali Lincroft of the Walter S. Johnson Foundation, which helped fund the FAFSA Challenge in Butte County. "Going to college can help these kids avoid poverty, homelessness and open the door to a rewarding career and happier life." The effort also received funding from the Stuart Foundation and Conrad N. Hilton Foundation.