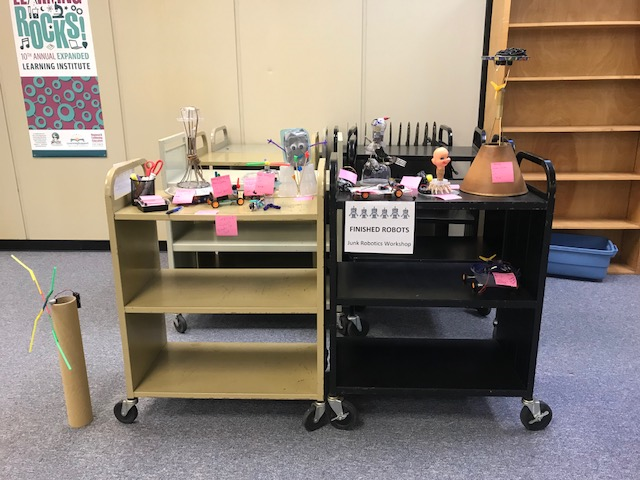 2018 MAKER'S DAY-JUNK ROBOTICS
Kelly Negrete
Thursday, June 21, 2018
On Wednesday June 20th, Butte County had their first Junk Robotics Maker's Day! The purpose of the event was to provide students K-12 with space, creativity, and materials to create a robot of their liking. Students' robots could be either mobile or non-mobile robots that were then entered in the County Fair in Gridley in August.
Maker's Day had a great turnout of students that created and named their inventions with plenty of donated materials from various local and non-local shops within Butte County.
A huge thank you to Rachel Savord for making this event happen!