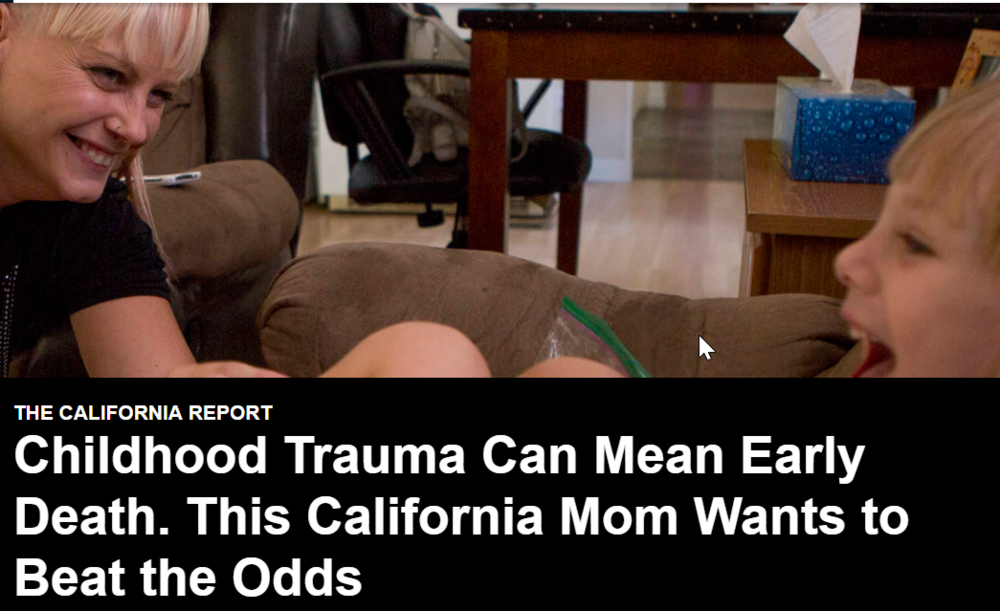 Early Intervention and Prevention Services are Important
(Anne Wernikoff/KQED)​
Tuesday, August 28, 2018
After a very difficult upbringing and early adulthood, Sabrina Hanes is doing everything she can to overcome the trauma she experienced and give her daughter, Aroara, the best possible life.
The full story and audio link are located on the KQED News site at: https://www.kqed.org/news/11687798/childhood-trauma-can-mean-early-death-this-california-mom-wants-to-beat-the-odds.
Here is an accompanying, personal note from Anna Bauer, Program Manager, First 5 Butte County:
The story gives well-deserved credit to the important support services that Youth for Change provides to families! Big thank you to Kelly Doty for connecting Sabrina with the staff at KQED so she could share her story ...
It also provides great discussion points about the crucial importance of early intervention and prevention services for families with young children. Intensive support for families during the perinatal period, quality early childhood education programs, parent education and support to reinforce the parent/child bond, access to appropriate therapeutic and medical interventions, k-12 educational environments that are responsive to the needs and experiences of children and their families, an informed and sensitive child welfare and justice system… are some of the key elements crucial to prevent and mitigate the effects of trauma. " Anna can be reached at BUTTE COUNTY PUBLIC HEALTH, 82 Table Mountain Blvd. | Oroville, CA 95965, T: 530.538.6896