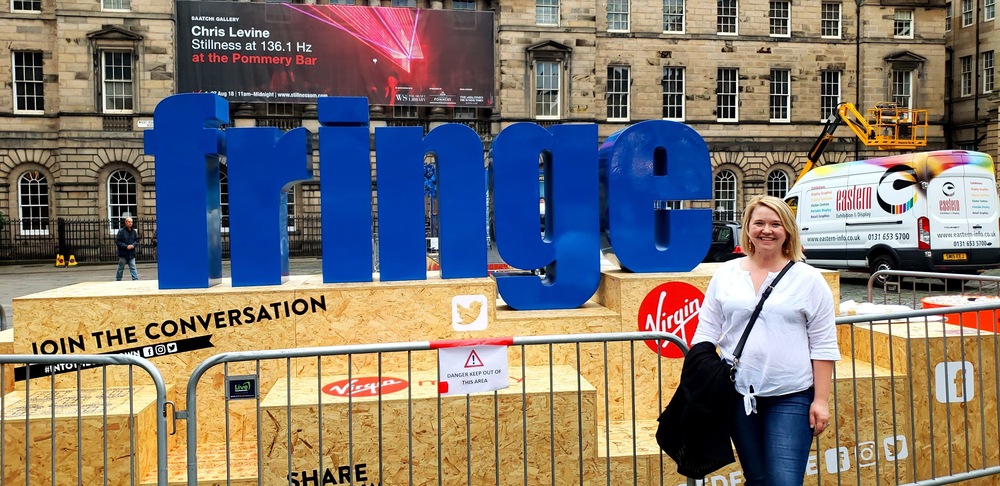 Inspire Students to Peform in Edinburgh, Scotland
-
Friday, September 07, 2018
Inspire School of Arts and Science's teacher and students headed for the Festival Fringe in 2019
Chico – CA Inspire School of Arts and Sciences theatre teacher, Erin Horst, has just returned from Scotland where she participated in the one of the world's premiere arts festivals, the Edinburgh Festival Fringe. Erin went this year preparing to take thirty-nine Inspire students next year as part of the American High School Theatre Festival (AHSTF) at the Fringe in 2019. "This is not just a trip," says Horst. "It is an important, life-changing experience that will touch not only the lives of 39 students traveling, but our entire Inspire Community."
Scotland's Edinburgh Festival Fringe is among the world's largest and most prestigious arts festivals. Each August, Edinburgh becomes the most magical and exciting place on earth as performing artists from all over the world converge to take part. The whole city becomes a stage, and visitors can view performances everywhere from playgrounds to conference rooms, from city parks to churches. The Fringe includes over 3000 different performances of music, theatre, dance, and comedy during its three-week run.
Horst, teacher and theatre director at Inspire, was recognized for her innovative and entertaining productions, and was selected by the AHSTF Board of Advisors, made up of college theatre professionals, to represent Inspire and our community as part of the 2019 Fringe. The selection board reviews all invited applications and identifies the top high school programs and directors based on their most recent bodies of work, awards, community involvement, philosophies, and recommendations.
Inspire students are planning to perform an American classic in dramatic form, The Great Gatsby, by F. Scott Fitzgerald.
The Edinburgh-bound Inspire students and their parents recently kicked-off fundraising activities to finance their two-week adventure to Scotland and England, and are being empowered by the North Valley Community Foundation.
For more information, contact :
Erin Horst, Theatre Teacher
Inspire School of Arts and Sciences
335 W. Sacramento Ave., Chico, CA 95926
@inspirechico.org / 970.985.9080