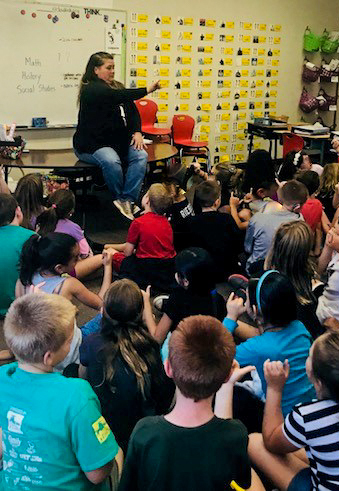 Durham Elementary Sign Language Club -- a full house!
Contributed by Jona O'Shea, Butte County Teacher of the Year
Tuesday, October 09, 2018
"Nicole Bowhall has the Durham Elementary School Sign Language Club during lunchtime! Look at all of the kids who choose to spend time learning sign language during their recess time. Thank you to our amazing BCOE Deaf and Hard of Hearing teacher. All of us at Durham Elementary School are grateful for Mrs. Bowhall!"