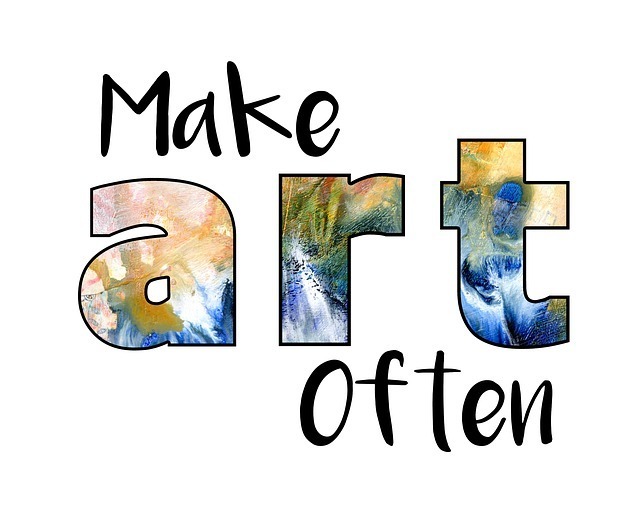 ARTS EDUCATION IN NORTHERN CALIFORNIA GETS A $2.8 MILLION BOOST
-
Friday, January 04, 2019
OROVILLE-CA Starting January 1, 2019, the Butte County Office of Education launched the North State Arts Education Consortium (NSAEC) with the aim of enhancing arts education for students in schools throughout northern California. Funded by a $2.8 million grant from the CDE for Student Support and Academic Enrichment, the NSAEC will focus on funding for arts infrastructure and teacher professional development on behalf of schools in over 60 districts and county offices of education.
In a region ravaged by recent wildfires, the announcement of grant funding was welcome news. "This grant could not have come at a more necessary time," says Becky Brown, NSAEC Director. "We are so excited about the implications of art education as a way to bring hope and healing for students in our region. Art has the power to transform lives affected by traumatic events."
The project builds on the success of a recent California County Superintendent's arts education initiative that helped Butte County progress toward a mission that "every child, in every classroom, in every school would receive a well-rounded education inclusive of the visual and performing arts." NSAEC will leverage that success toward expanded arts implementation in schools across eight partnering counties in the North State. Butte County Senior Advisor for District Support, Jeanette Spencer says: "This grant will directly address the North State's equity issue by increasing our students' access to visual and performing arts (VAPA) education. Most of the students living throughout the northern counties are in small rural communities that often lack the resources (musical instruments, sufficient theatrical lighting, and visual art supplies) and the quantity of visual and performing arts teachers needed to provide students with rigorous arts programs."
For teachers participating in the consortium, the grant will provide professional development to build their capacity to provide high quality arts education for their students. For teachers in rural areas, participation in the project will enable vital connections to other educators and arts experts to support the work. Arts Liaison Jennifer Spangler says, "Teachers from more rural and smaller communities of the North State will have the opportunity to connect with other educators to build their skills and explore engaging approaches to teaching VAPA." For students benefiting from the grant, increased exposure to arts education has the power to improve academic success, preparation for college and career, and civic engagement, especially for those in impoverished and rural communities.
Contact:
Becky Brown
Director, North State Arts Education Consortium
Butte County Office of Education
530.230.7758
bbrown@bcoe.org