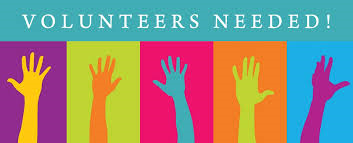 Volunteers Needed for National History Day - Butte County
Mary Ellen Garrahy
Monday, January 28, 2019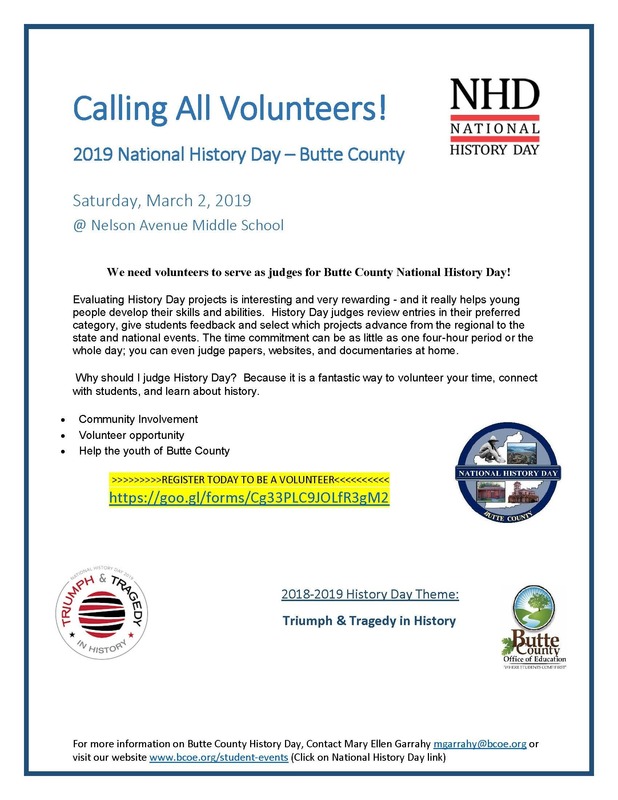 Calling All Volunteers!
2019 National History Day – Butte County
Saturday, March 2, 2019
@ Nelson Avenue Middle School
We need volunteers to serve as judges for Butte County National History Day!
Evaluating History Day projects is interesting and very rewarding - and it really helps young people develop their skills and abilities. History Day judges review entries in their preferred category, give students feedback and select which projects advance from the regional to the state and national events. The time commitment can be as little as one four-hour period or the whole day; you can even judge papers, websites, and documentaries at home.
Why should I judge History Day? Because it is a fantastic way to volunteer your time, connect with students, and learn about history.
Community Involvement
Volunteer opportunity
Help the youth of Butte County
2018-2019 History Day Theme:
Triumph & Tragedy in History
This is a one day commitment
>>>>>>>>>REGISTER TODAY TO BE A VOLUNTEER<<<<<<<<<<
Click Here for Judge Expectations
https://www.bcoe.org/o/BCOE/page/nhd-judge-expectations
Click Here for Judge FAQs
https://www.bcoe.org/o/BCOE/page/nhd-judge-faq
For more information on Butte County History Day, Contact Mary Ellen Garrahy mgarrahy@bcoe.org or visit our website www.bcoe.org/student-events (Click on National History Day link)