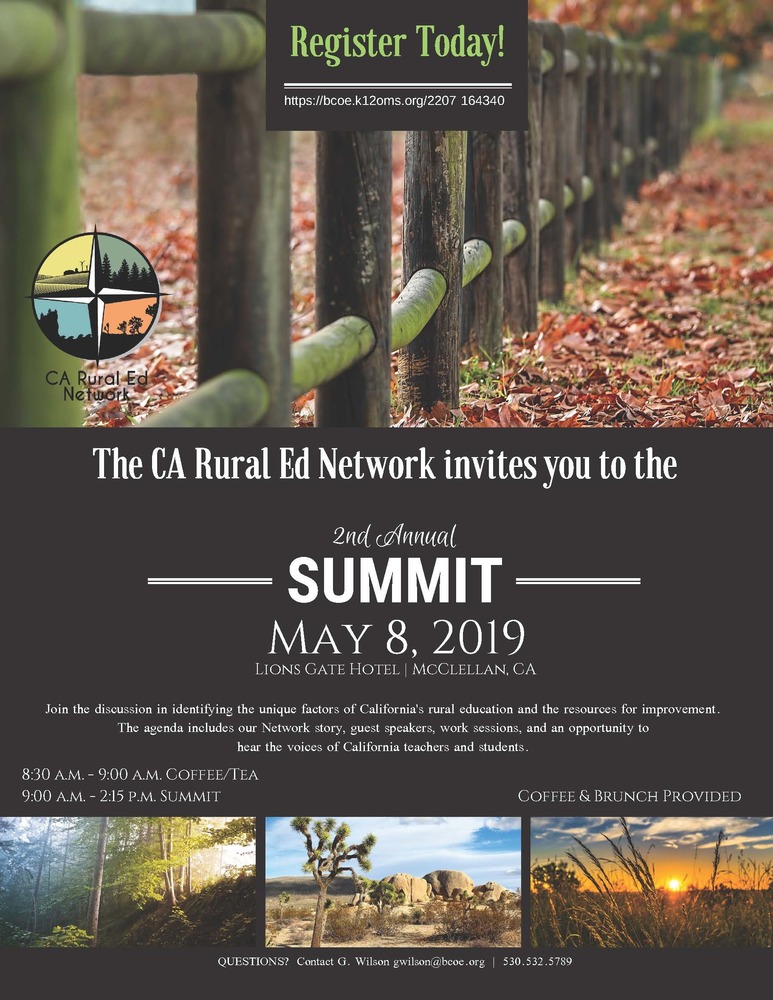 California Rural Education Network Summit on May 8, 2019
Ariana Thompson
Monday, March 11, 2019
Register today for the California Rural Education Network Summit on May 8, 2019!
Join the discussion in identifying the unique factors of California's rural education and the resources for improvement.
The agenda includes our Network story, guest speakers, work sessions, and an opportunity to hear the voices of California teachers and students.
Participants will:
Engage with other network participants
Receive student perspectives on rural education
Respond to our foundational CA Rural Ed Survey
Receive informative data from the 2018 Survey
Understand the CA Rural Ed Network Model
The event will be hosted a the Lions Gate Hotel in McClellan, CA, from 9am-2:15pm
There is no cost for registration, and a brunch will be provided.
Event flyer: https://5il.co/6v3p