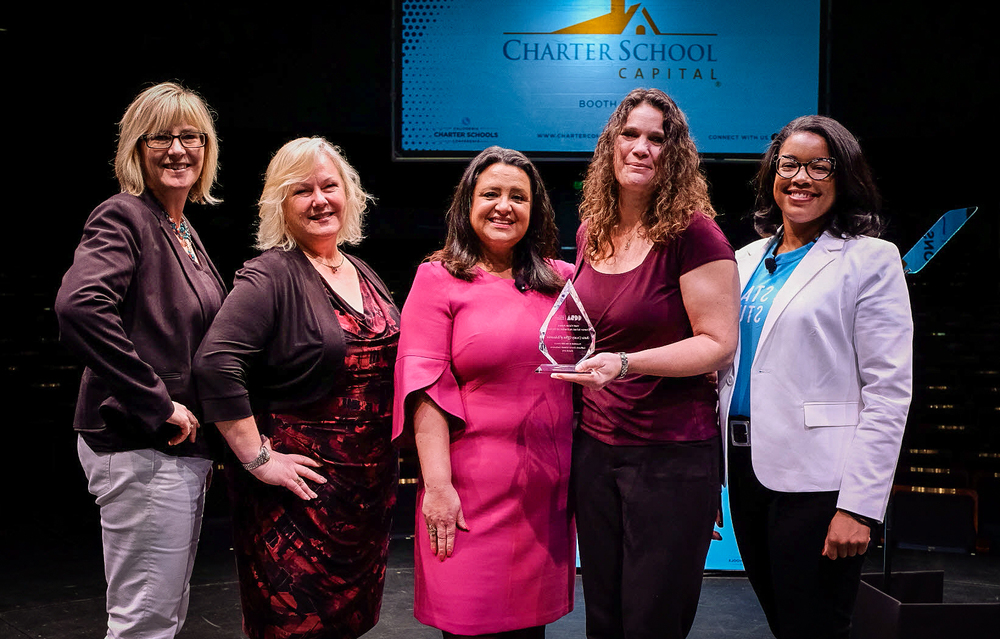 Butte County Office of Education Receives Hart Vision Award
-
Thursday, March 14, 2019
Sacramento, CA – Butte County Office of Education has been recognized by the California Charter School Association (CCSA) with a special Hart Vision Award in recognition for support provided to charter schools affected by the Camp Fire. The award was presented during the 26th Annual CCSA Conference in Sacramento on Tuesday, March 12, 2019.
The Hart Vision Awards are given annually to individuals and organizations with outstanding records of leadership and emphasis on excellence in public education. The awards were established in 1995 honor of Gary K. Hart, retired California State Senator and former California Secretary of Education, author of California's landmark charter public school legislation.
The CCSA press release stated "CCSA is proud to dedicate a special one-time award of "Authorizer of the Year" to the Butte County Office of Education (BCOE) for their tireless, around-the-clock, hands on support they provided to the six Paradise charter schools that were displaced or destroyed by the Camp Fire. Opening schools back up just three weeks after the fire in the city of Chico was a major priority for Paradise charter schools, and BCOE ensured that they walked with local charter schools every step of the way. From their leadership on the first day of the fire to helping account for every school and student, from attending every charter leader meeting and phone call to helping the charter schools find new temporary homes, and from securing school supplies to feeding teachers and school leaders, BCOE was an invaluable partner that moved mountains for Paradise charter school students."
BCOE has a long history with charter authorization, beginning with BCOE's Learning Community Charter School more than twenty years ago. "BCOE is also a regional lead for charter authorizing and supports LEA's throughout the region and state as they continually improve their own practices," said Barbara Mandelbaum, BCOE's Director of Instruction and Charter Oversight. Ms. Mandelbaum, Butte County Superintendent of Schools, Mary Sakuma, and Michelle Zevely, BCOE Assistant Superintendent of Student Programs and Educational Support, were present to receive the award at the CCSA Conference which was held in Sacramento.
Pictured, left to right: Michelle Zevely, Butte County Office of Education's Assistant Superintendent of Student Programs and Educational Support, Mary Sakuma, Butte County Superintendent of Schools, Myrna Castrejón, CCSA President and Chief Executive Officer, Barbara Mandelbaum, Butte County Office of Education's Director of Instruction and Charter Oversight, Margaret Fortune, President and CEO, Fortune School of Education & CCSA Board Chair
Also on Action News Now