EDIT MAIN
MOCK TRIAL

ABOUT
The Mock Trial competition simulates a trial-level proceeding in which students play the roles of pretrial counsel, prosecuting and defense attorneys, witnesses, court clerks, and bailiffs before a single presiding judge and two to three scoring judges who score individuals based on their legal arguments and presentations.
Each year, unique cases are developed and presented to create powerful learning experiences on the rule of law and our judicial system. Materials are based on important issues facing America's youth. Mock Trial materials include a hypothetical criminal case (summaries of case law, witness statements, official exhibits, simplified rules of evidence) and lesson plans on the central issues in the case. Moot Court case topics engage youth in current-day dialog that encourage critical thinking about issues our communities are facing.
The pretrial issue and case will be revealed September 2019
For the 2019-2020 California Mock Trial Team Rule-book
http://crf-usa.org/mock-trial-california/mock-trial-county-information
Check back for the full case brief
BUTTE COUNTY MOCK TRIAL
DATE TBA
LOCATION TBA
STUDENTS
With the assistance of a Teacher Coach and an Attorney Coach, the Mock Trial and Competition actively engages students from local high schools. Students experience the excitement of working in teams, exchanging ideas, setting goals, and examining issues while interacting with positive role models from their communities. By studying the case and preparing strategies and arguments for trial, students also develop presentation skills, analytic ability, and team cooperation. A typical Mock Trial team consists of 8 to 20 students.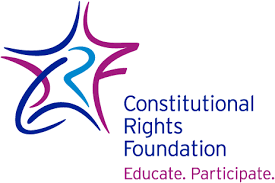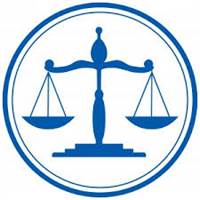 CONTACT INFORMATION
Additional information about Butte County Mock Trial Competition is available by e-mailing or phoning Mary Ellen Garrahy (530-532-5647)
2019-20 IMPORTANT DATES
Date
Event/Item
Notes
September 3
County Registration Deadline
Required to receive materials and compete at the state finals.
September 7
Case Brief and Lesson Plan Released
Available at www.crf-usa.org
September 13
Case Released at 3:00pm
Available at www.crf-usa.org with password
September 17
Case Materials sent to counties
Submit request with county registration
December 14
Mock Trial School Participation Form & Payment Due
School Participation Form
January 7
Updated Case Release
Required version for the state finals
January 9
School & Student Registration Deadline +

Team Roster,Team Registration,Ethic Roster,
School/Coach Registration Portal



*DATE NOT CONFIRMED*
Butte County Mock Trial
North Butte County Courthouse, Chico
March 20-22
California State Finals (County Champion Only)
Los Angeles
May 6-9
National High School Mock Trial Championship
Evansville, IN