EDIT MAIN
Explorer's Faire
4TH ANNUAL EXPLORER'S FAIRE
WEDNESDAY, OCTOBER 16, 2019
SILVER DOLLAR FAIRGROUNDS
Event Open From 5:00-7:30 P.M.
2357 Fair Street, Chico CA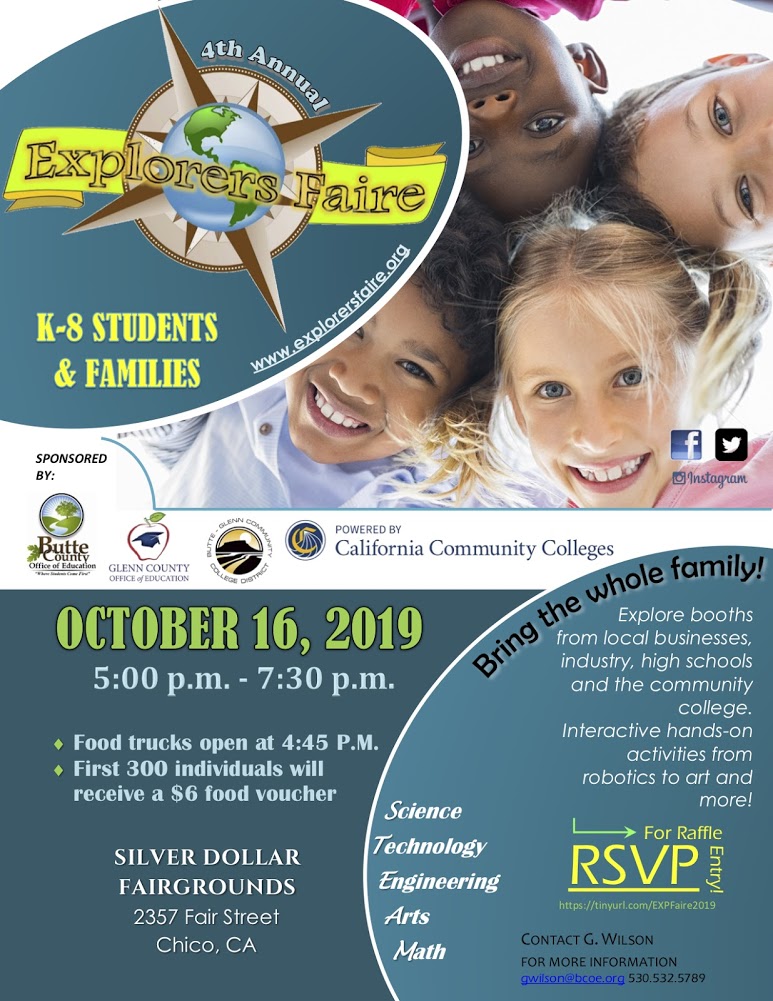 CONTACT GINA WILSON FOR MORE INFORMATION
gwilson@bcoe.org 530.532.5789
Participant Comment from
2016 Explorer's Faire:

"…You Rock! It was
awesome. My grandson still
talks about it and wants to go
back to the college to pick up
where he left off! ..."

Explore booths from local business, industry, high schools and the community college. Interactive hands-on activities from robotics to art and more!
Food trucks open at 4:45 P.M.
First 300 individuals will receive a $6 food voucher
Bring the whole family!
Click here if you would like to become an Exhibitor!
Click here if you are interested in volunteering!
Click here for sponsorship information!
Click here to RSVP and be entered into the special raffle! (Deadline: 10/15 at noon.)