EDIT MAIN
EDUCATIONAL TECHNOLOGY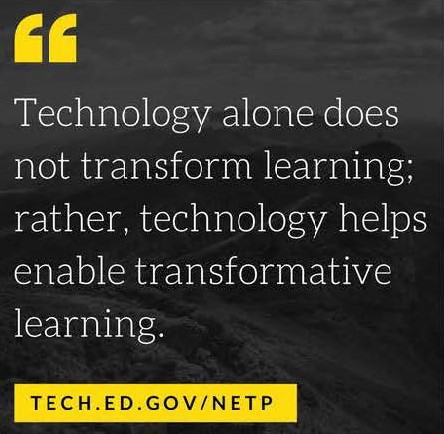 ---
Coaching Model:
Coaching provided for teachers (individual or small group) to work on lesson-planning and skill-building. Coach may model or observe lessons. Coach works with teachers at their current skill level to build capacity for technology integration. Coach provides just-in-time support to teachers.
Train-the-Trainer Model:
Teachers/coaches/site tech leads receive specific or specialized training with the expectation they will train additional staff members.
Staff Modeling:
One tip/lesson/idea each week for teachers - demonstrated by teachers or leaders.
Staff Development Workshops:
Onsite, small to large group workshops related to a given topic. Sample topics may include: Google Drive, Google Forms, use of the green screen, iPads, document cameras, interactive projector and boards. Customized topics are optional upon request.
Innovation Opportunities:
Technology Integration Specialist partners with teachers to plan and implement innovative technology ideas as a pilot in their school or classroom. Early adopters with technology interests will explore, plan and document. This includes pilot programs and projects.
Online Resources:
Develop a customized district online repository of tips, tricks, resources and activities. Resources may include videos, handouts, links and online collaborative communities..
Technology Planning Consultation:
Future technology planning based on school and district needs.
*Technology Lending Library:
Teachers/Schools may "borrow" technology equipment owned by BCOE. Teachers will receive scheduled in-service on using the equipment if needed, and then be able to check out the equipment for a two-week period. Items include: 10 iPads, green screen equipment, 8 Sphero Droids, 2 SPRK's, 6 Ollies, 15 portable GPS devices, and more.
*This is a great way to try before you buy. Teachers may also schedule one-on-one time with the trainer to "sample" equipment at the Center for Transforming Education (CfTE) that may not be available for check-out. Items available for sampling include: Chromebooks, interactive Projectors and Tabletop Screens.
---
Contact:
Tracey Allen - Director
Phone: (530) 532-5730